To enjoy a comfortable home and work environment, it's essential to have working climate control systems. When functioning at an optimal level, these systems make it easy to keep the temperature in a residential or commercial space at just the right level. However, when your heating and cooling systems malfunction or break down completely, it's often very hard to maintain any sort of comfort. That's why you should contact the HVAC installation and repair pros at Wheeler Heating & Cooling in Schenectady any time you have a problem with your climate control systems.
Whether you're having problems with your existing equipment or you want to install new units, we're the HVAC contractors you can trust to do a stand-up job. Get in touch with our heating contractors today to learn more about our HVAC services!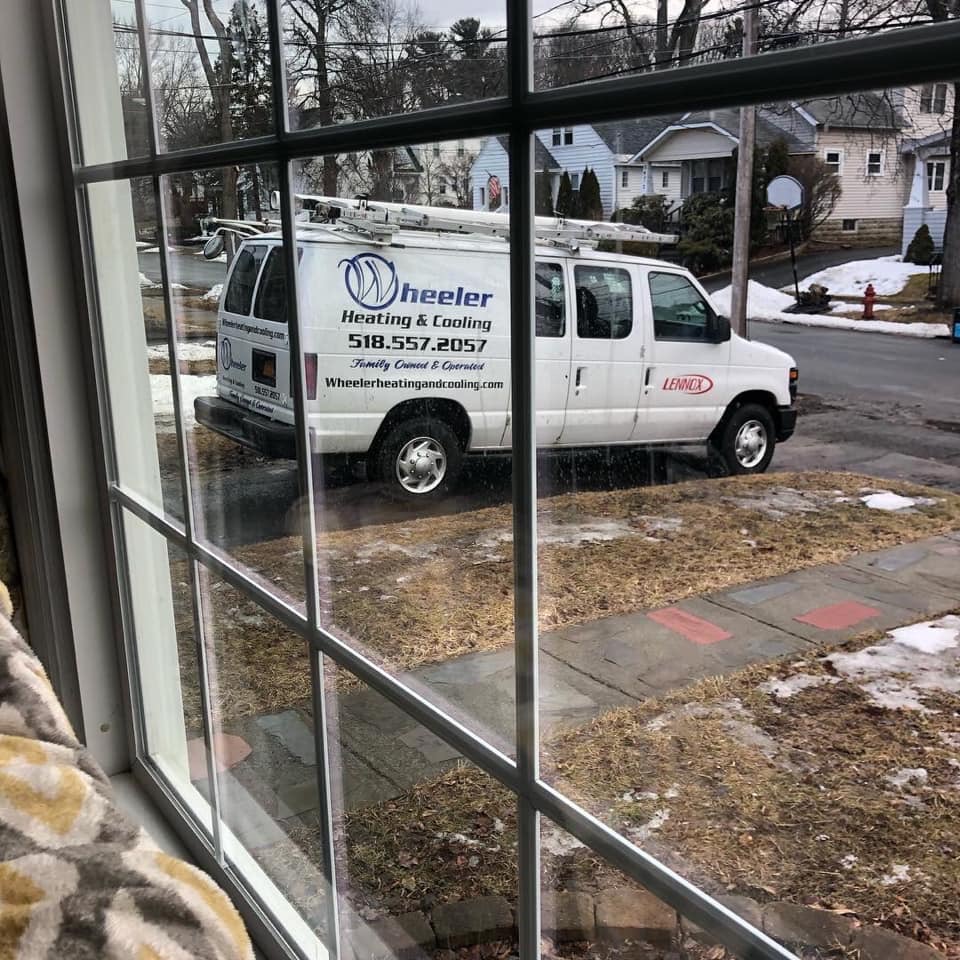 Experienced HVAC Company in the Capital Region
With 70+ years of combined experience in HVAC repairs and installation to rely on, the team at Wheeler Heating & Cooling can answer any HVAC problem with ease. We'll use the knowledge and expertise we've gained over the years to diagnose and repair your air conditioning unit, heat pump, boiler, or other heating and cooling element. Contact our HVAC contractors today for help with:
Furnace repairs and installs
AC unit repairs and installs
Boiler repairs and installs
Heat pump repairs and installs
Ductwork
And much more!
Regardless of what your HVAC needs are, you can trust our team of heating contractors to provide you with solutions that will last. Many of the other HVAC companies out there will try to find ways to cut corners and provide you with heating and cooling installs and repairs that require the least amount of work. That's not what you'll get when you choose to work with an HVAC contractor from Wheeler Heating & Cooling. We'll work quickly to solve your HVAC needs, but we won't cut corners or provide you with anything but top-notch results.
Plus, to inspire your confidence in us, we offer a 1-year workmanship warranty on all HVAC installation jobs.
Commercial HVAC Contractor
In addition to serving residential customers, Wheeler Heating & Cooling also provides light commercial HVAC services. Whether you need HVAC installations, repairs, or maintenance for the climate control systems in your small business, our team of fully insured commercial HVAC contractors is here to help. We're one of the only HVAC companies in the Capital Region that you can trust for quality workmanship, low prices, and long-lasting results.
We're proud to serve residents and business owners in Schenectady, Glenville, Nassau, and beyond. Call or email us today to speak with an HVAC contractor at Wheeler Heating & Cooling and get a free estimates for our services!