Whether you're concerned about the high cost of fuel oil or you're interested in the more eco-friendly performance of gas furnaces, oil-to-natural-gas conversion may be right for you! At Wheeler Heating & Cooling, our professionals offer complete oil-to-gas conversion to help Capital Region homeowners take advantage of the benefits of natural gas. Let us help you get the energy-efficient performance, lower emissions, and lower heating costs of a gas furnace!
Call today to learn more about oil to natural gas conversion and your residential heating system or to get a free estimate from one of our qualified technicians. Whether you're in Schenectady, Glenville, Nassau, or beyond, we're here to help you save big!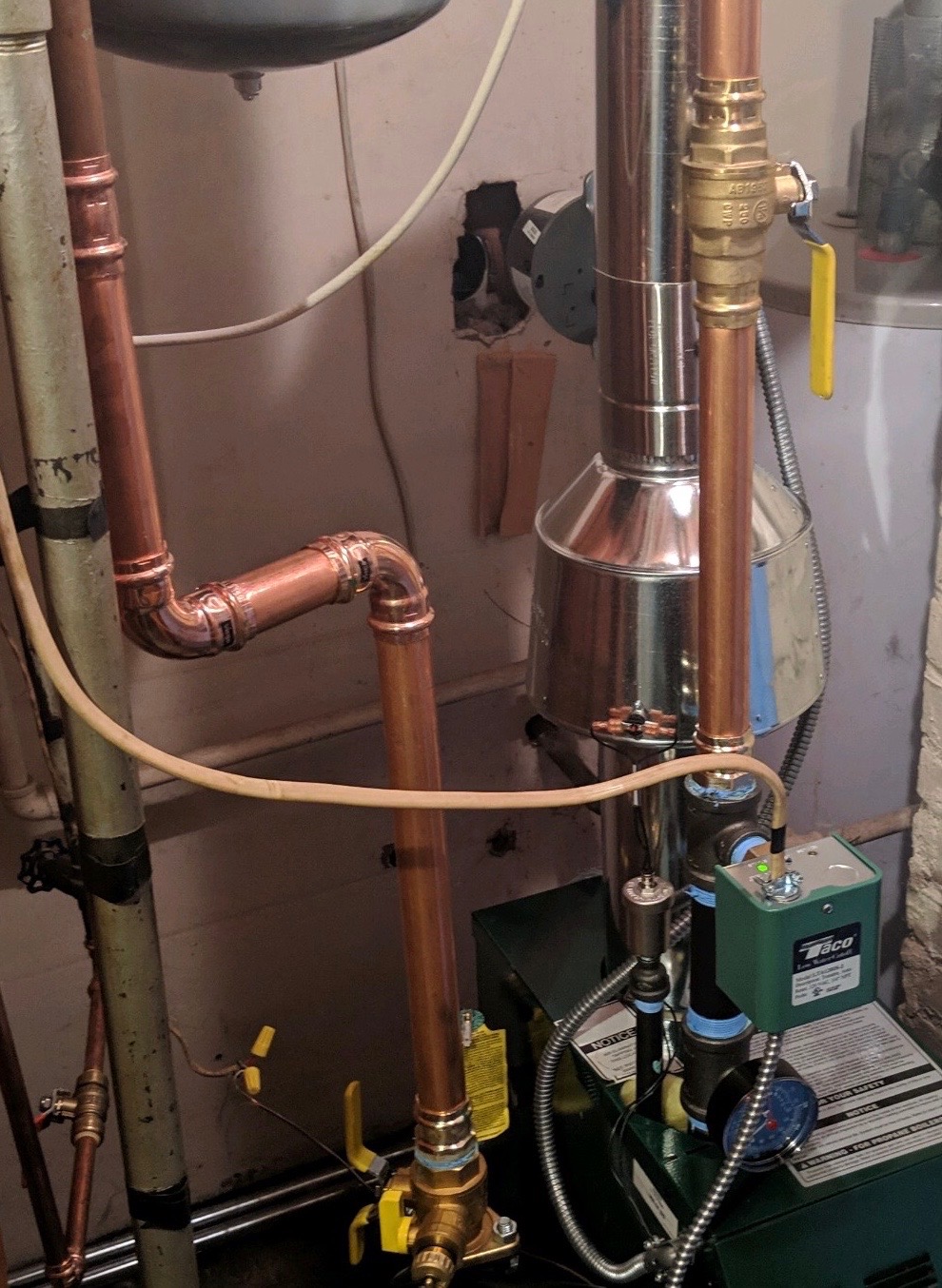 Advantages of Oil-to-Gas Conversion
Save Money with Oil to Gas Conversion: At today's fuel oil rates, it costs approximately one dollar less to produce one therm (a commercial heating unit, equal to 100,000 Btus) with natural gas than with oil. That may not sound like much, but over the course of the fall and winter in the Schenectady area, it can really add up. Converting from oil to gas for your heating needs can help you save hundreds of dollars in just one year, let alone over the course of many years! What's more is that you can benefit from our affordable prices on oil and gas conversions and rack up even more savings.
Cut Emissions with Oil to Gas Conversion: Gas burns cleaner than fuel oil, making natural gas-burning furnaces both low maintenance and eco-friendly. Natural gas is among the cleanest burning of the fossil fuels, emitting primarily carbon dioxide and water vapor when burned. It does release some carbon monoxide, sulfur dioxide, and nitrogen oxides, but in much smaller concentrations than oil and coal, and creates almost no soot or ash. When you convert from oil to gas, you'll dramatically reduce your pollution emissions (and lower your impact on the environment) as well as practically eliminate the need for regular furnace cleanings!
Depending on the furnace or boiler system you already have in place, your oil-to-gas conversion from Wheeler Heating & Cooling can include gas plumbing, burner replacement, or installing a complete gas furnace or boiler unit. No matter what's required to complete your conversion, you can expect that our fully insured team will work with efficiency and precision to get the job done right.
Call Now to Learn More!
Our professionals can even help you select the best gas furnace or boiler option for your home as well as provide expert installation workmanship. We'll put our 70+ years of combined, hands-on experience to work for you, ensuring you get the quality workmanship and top-notch results you deserve. If you're ready to get superior heating performance, start saving money, and reduce your environmental impact all at the same time, call Wheeling Heating & Cooling for affordable oil and gas conversions today.
And remember, oil furnace to gas furnace conversions may make you eligible for substantial tax savings. Have questions about converting from oil to gas in Schenectady or the greater Capital Region? Call or email today, and we'd be happy to help!